05/10/22 14:20
We are changing our Cloverleaf host from
blackdog.jkat.com
to
sooner.jkat.com
on the evening of Saturday, October 8, 2022. Here are the directions, and it is very easy:
1 Open your iPad and click on the FileMaker Go App. You don't want it to open Cloverleaf at this point.

At the bottom of the screen, click the Hosts button. You may already be on the Hosts screen, and it should look like this: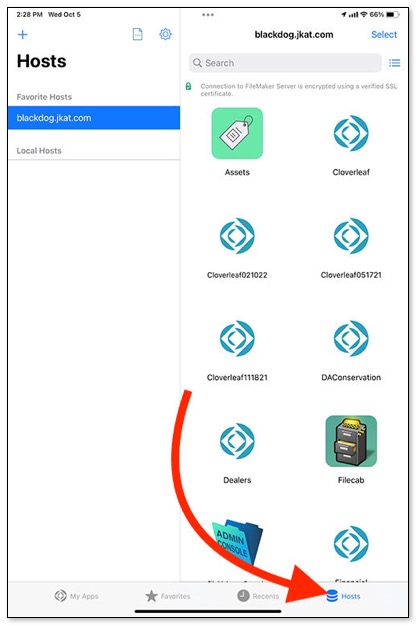 Now, click the little blue

+

(plus sign) near the top left hand corner.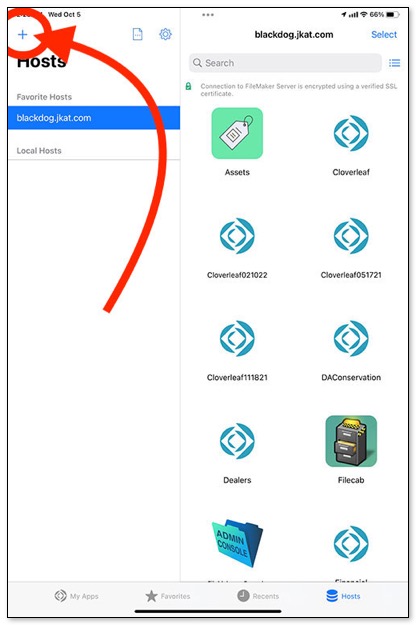 Which will show you the Add Host panel . Type in sooner.jkat.com into both the Host Address and Host Name fields. Try to include a lower case S in sooner. You may have to deselect the Caps lock on the keyboard. Then click

Save

at the top.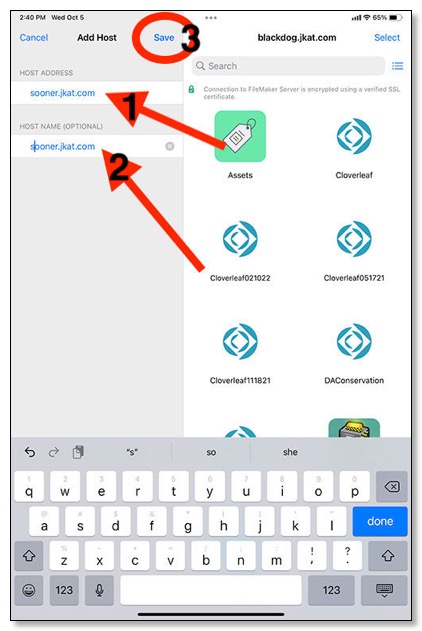 Now, if you will swipe left real fast on the blackdog.jkat.com host label, you should see the red option to delete the blackdog host. Tap it and delete.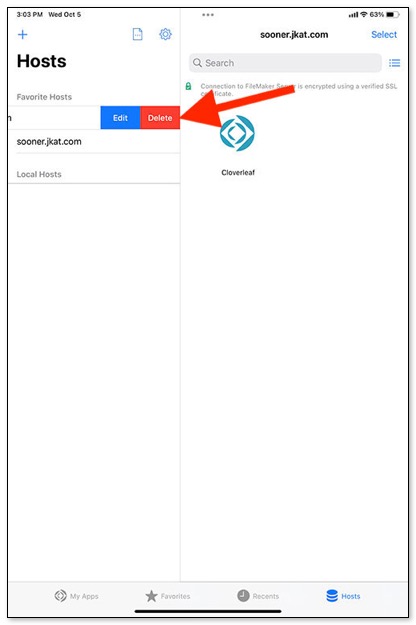 You should now be on the Sooner host, and can tap Cloverleaf. You may have to enter your Account Name (which is your driver number) and your password there the first time you log on and be taken to your loads page.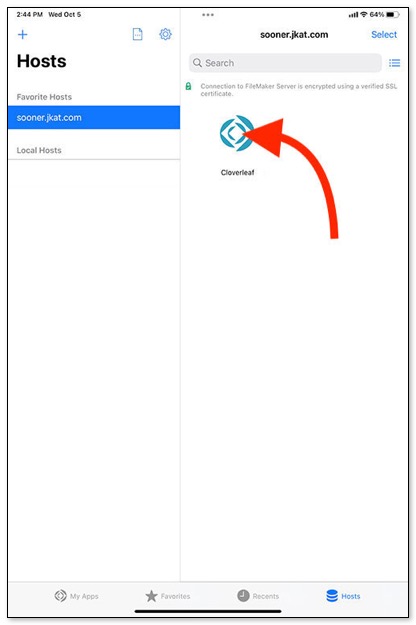 Congratulations, you have done it. You're a hero!